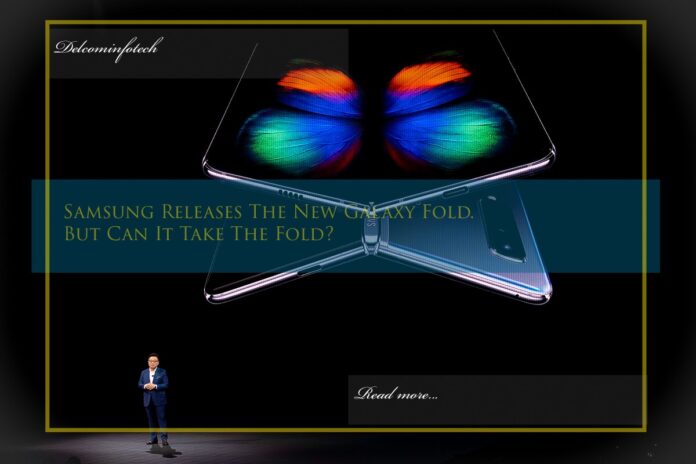 It was a dream at one point, became reality for a short time, but might damage the future for a long time. Samsung did it, and did it again. Recently launched Samsung's new foldable smartphone was an innovative leap in the smartphone industry and Samsung is proud of it. However, similar to the Note 7 stumble in 2016 when batteries were exploding and Note 7's had a recall, Samsung is again at risk due to the new foldable screens breaking worldwide.
This brings up the biggest question – "Can foldable phones really survive?". Sadly, the answer seems to be NO. Not only the survival of foldable smartphones is in question. The bigger question is, "Is it worth the price"?. We all know the answer to that one. Just when the mobile industry was counting on Samsung to make the foldable smart phones a futuristic trend, it leaves the industry in the dark as of now.

Video courtesy: Samsung
Samsung is expected to release the Galaxy Fold on April 26 in the U.S. for a whopping price tag of $1,980. The best feature – It folds open to reveal a 7.3-inch display, only slightly smaller than Apple's iPad Mini.
Smartphone sales have tremendously slowed down since 2016. Statistics prove that more and more consumers are satisfied with their smartphones, therefore consumers have not actively changed their phones in the past few years. This scenario has impacted the cellphone industry in a major way, that's why leading manufacturers like Samsung, took on the new venture of innovation by introducing foldable screens.
While foldable screens are breaking, let's not underestimate Samsung. The South Korean company is easily the most significant of all manufacturers in the smartphone industry. By facts, it is the world's biggest seller of smartphones, not only for consumers, but it also to Apple Inc. In fact, Samsung made more profit from supplying the iPhone X's organic LED display than it did from its own innovative Galaxy S8. If Samsung gets the technology rights this time with it's foldable smartphone, Apple could well us it in future. Foldable phones could be the bright future that the smartphone industry has been hoping for. But only if Samsung doesn't kill the market before it even starts.